I had the most Interesting Christmas holiday ever as I had the opportunity to visit Obudu Cattle Ranch and also Calabar for the Calabar Festival. So I knew the holiday wouldn't be complete without me visiting the wedding venues in the city of Calabar. Here are the most booked wedding venues in Calabar which are in no particular order.
Wedding Venues In Calabar
Dannic Hotel: This is an elegant conference and banqueting venue and can accommodate up to 800 guests and types of events that can be hosted here include small business meetings to conferences, an ethnic banquet to a gala event, business lunch to silver service dinner.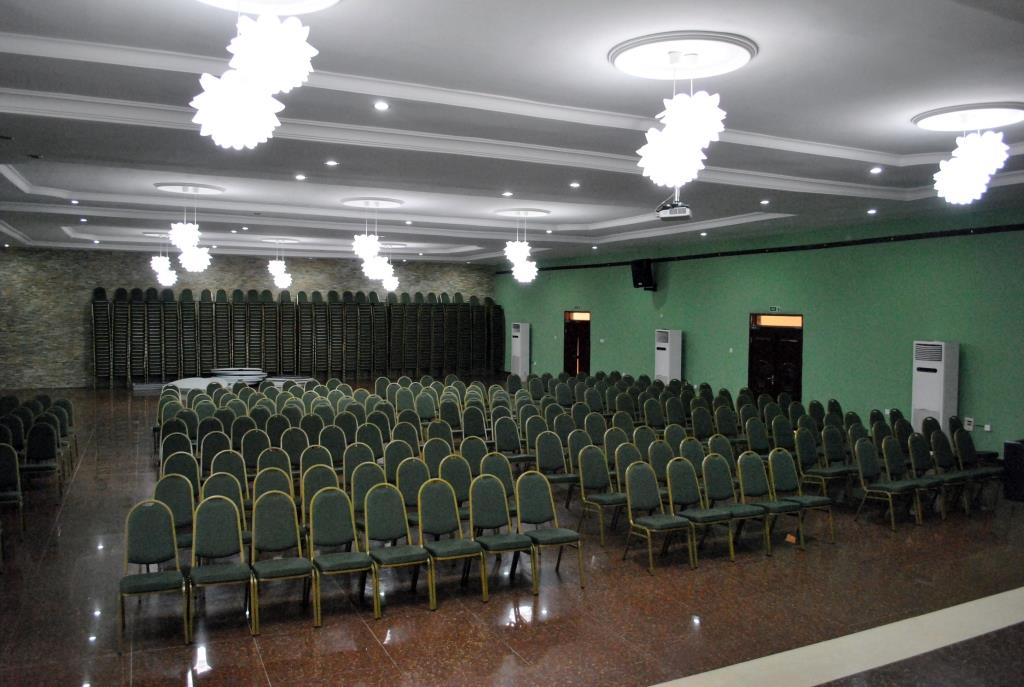 Calabar International Conference Event Centre: offers an almost unlimited scale capability to host a wide range of events – from intimate business meetings and workshops to large audience product launches, press conferences, congresses, exhibitions and conventions. It can also host events of all sort and sizes, with the impressive Main Hall which can accommodate 2,600 guests.
Channel View Hotel Conference Hall:  This event space can seat 800 guests in a banquet setting.  Facilities such as tables, chairs, restrooms, changing room, air condition, well-structured stage, lighting, 24-hour power supply and reliable security are available just for you. Types of events you can host at this Multipurpose Hall are; Wedding reception, Marital vows, Seminars, Religious activities, Meetings, Trade shows, Dinners, Press conference, Networking events, Birthdays, Anniversaries, Music concert, Gala Night among others.
520 Kolanut Event Centre: It's a perfect state of the art 1000 capacity Event Centre, whether for a wedding, Christmas party, product launch, meetings, conferences or entertainment events and it is located on a spacious landmass within the premises in a serene and secure environment.
Orange Resort: It seats 600 guests comfortably. Facilities include; tables, chairs, restroom, changing room, air condition, 24-hour power supply and maximum security that is provided. office meetings and ceremonies so you can plan out an impressive event.
Monty Suites Event Centre: Have your dream wedding fulfilled with utmost satisfaction at Monty Suites Calabar. Uniquely built with the state of the art facility within a well-kept vicinity. Spacious, fully air-conditioned and highly insulated. With capacity to host up to 500 guests in banquet settings and 1000 guests in theatre settings. This makes it convenient for us to host both corporate and retail events in a serene environment. They can conveniently host weddings, corporate functions, parties, banquets, church services and more. It has the capacity to accommodate over 300 cars parked within the premises.  And this is without obstructing the free flow of traffic along the high way.
Diamond Hall Transcorp Hotels Event Hall: With two spacious, elegant and column-free halls, Transcorp Hotels accommodates for your every need. From hosting small meetings in the Jade Room to large group events, and also conferences. Working with them will create that perfect event and an unforgettable experience for you and your guests. The Diamond Ballroom can also seat 700 guests while the Pearl Ball Room can accommodate up to 800 guests comfortably.
You would need a professional decorator after booking your wedding venue. Click here to HIRE A DECORATOR
Please follow and like us: